Towards the end of last year, the current German-led and the incoming Estonian-led Presidency met physically in Kassel, Germany, for a planning meeting. This was yet another example of CIOR keeping wheels turning during these challenging times.
By: Roy Thorvaldsen, Lt. Col (R), Norwegian Army/ CIOR Public Affairs
Despite restrictions on travel and meetings, it was possible to carry through with the gathering with all key players present: CIOR President Jan Hörmann; President elect Toomas Luman; Secretary General André Roosen; Secretary General elect, André Lilleleth; Head of the CIOR Office, Mathias Krämer; next Assistant Secretary General for Organisation, Mari Uuemaa; and CIOR's Permanent Representative at the NATO Headquarters, Ben Jonckers.
The topics that were covered included the transfer of responsibility from the German-led to the Estonian-led Presidency during the Summer Congress of 2022 – planned for Athens, Greece – the CIOR legal body situation and the general status of CIOR management at the time of the handover.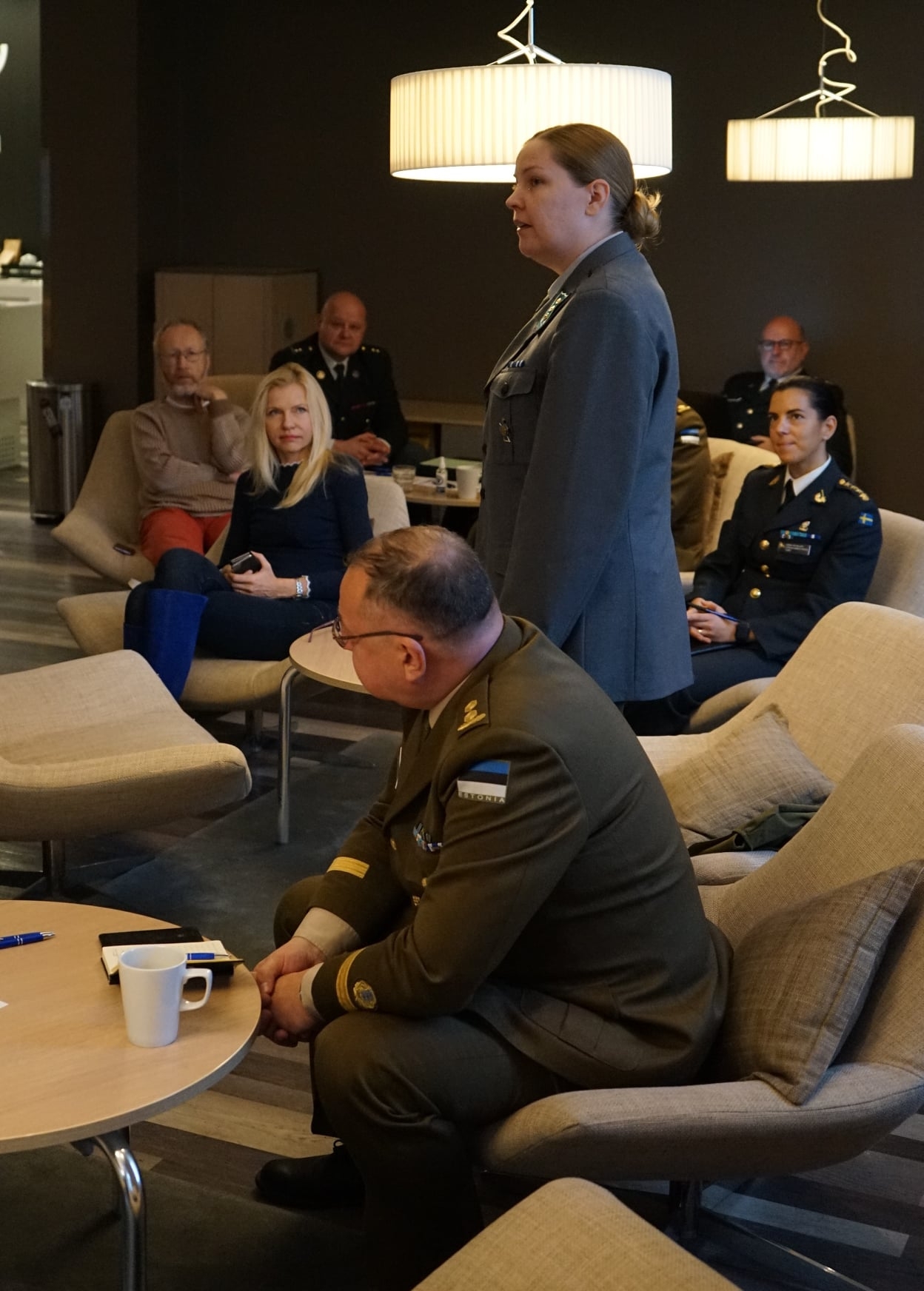 From an earlier meeting of CIOR´s next presidential team comprising of Estonian, Belgian, British, Finnish and Swedish reserve officers. Photo by Sqn Ldr Rob Wilkinson, Royal Air Force.
Contingency Plan
There was also a discussion on technical arrangements for the transfer of responsibility for the Presidency in the event of a restricted situation preventing the Summer Congress from taking place as a physical event.
Overall, the gathering in Kassel was considered important for the organisation in a situation where all CIOR-format meetings during the epidemic high tides normally are transferred to the digital domain.
Incoming Secretary General André Lilleleth.
-Will be ready
-It was agreed who is responsible for what, and we will be ready to take over the CIOR flag during SC22 even if the virus should force us to remain in the virtual world for another six months, incoming Secretary General André Lilleleth said.