Due to the immense damage caused by floods, Slovenia requested assistance from the EU and NATO through the mechanism of the European Union in the field of civil protection and the NATO alliance. Both mechanisms were promptly activated.
Ten countries offered help through the EU mechanism in the field of civil protection: Austria, Bulgaria, Bosnia and Herzegovina, the Czech Republic, Croatia, Italy, France, Germany, Slovakia, and Poland.
A total of 12 countries offered military aid: Austria, Bosnia and Herzegovina, the Czech Republic, Croatia, Italy, Hungary, North Macedonia, Germany, Poland, Serbia, Spain, and the USA. Countries sent helicopter and engineering teams and other forms of military assistance to Slovenia.
Even after the Republic of Slovenia found itself in the grip of large-scale floods, the Slovenian army actively approached from the first moments to help and rehabilitate the situation in the affected areas. It proved once again that its members are ready and able to help the homeland and its inhabitants with their knowledge and skills to operate in the most demanding conditions.
Slovenian Officers Association
(
ZSČ) and their members were also directly involved in helping flooded areas, both through direct work and contributions. Ukrainians in Slovenia were also involved in the work. Together with the members of the ZSČ organizations, the president of the ZSČ also participated in the field in eliminating the consequences of the floods.
We sincerely thank everyone for their solidarity and help!
More information:
https://www.gov.si/en/registries/projects/worst-floods-hit-slovenia/assistance-from-the-international-community/
https://www.gov.si/en/news/2023-08-21-extent-and-significance-of-international-assistance-in-the-wake-of-the-worst-floods-in-slovenia/
Pictures taken from internet, Facebook and ZSČ organisation's archive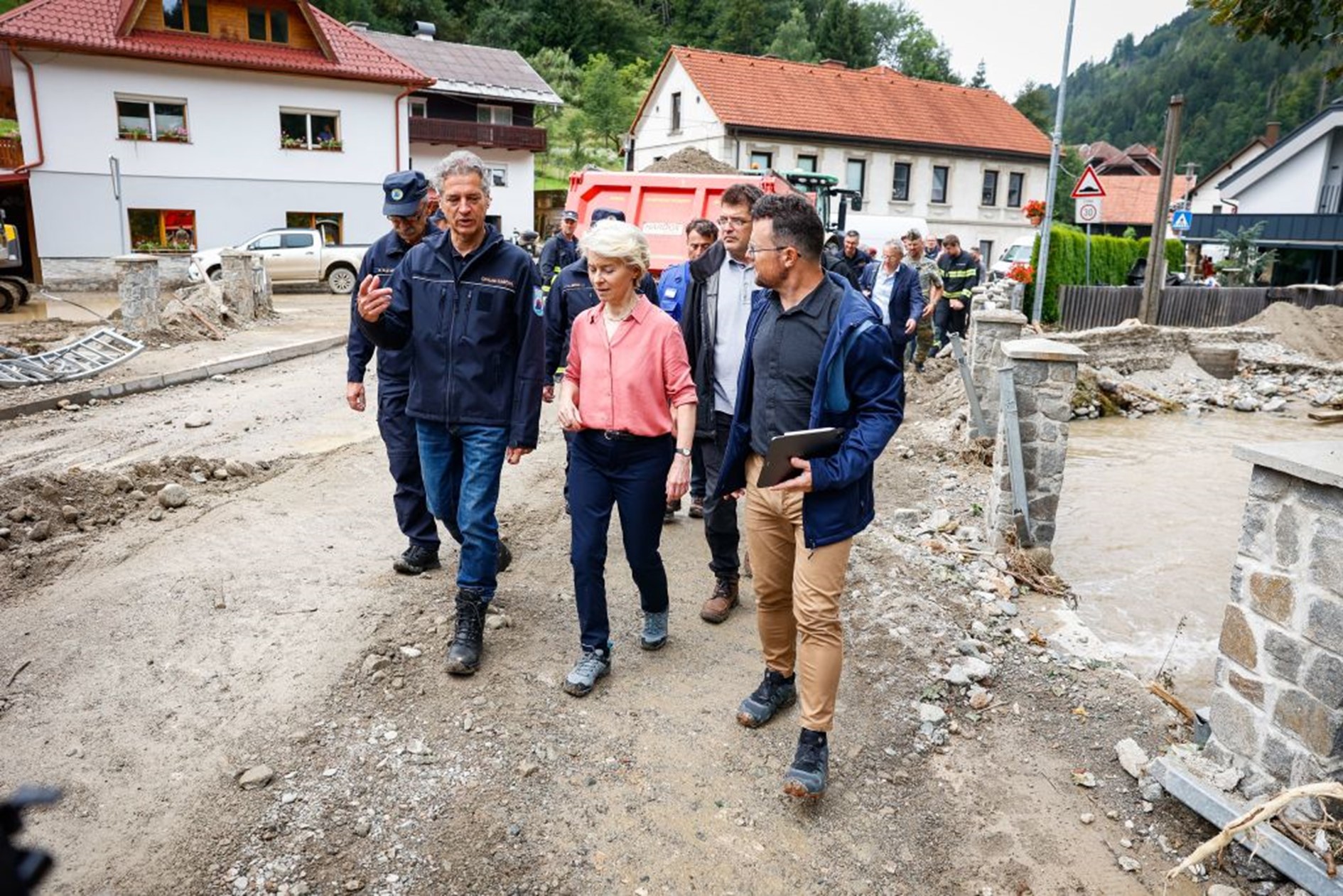 .